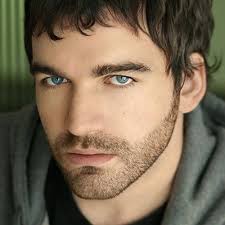 If you want to increase your looks one or two percentage points instantly, then grow facial hair.  And no, i am not talking about a homeless beard, i am talking about a professional stylish looking facial hair, preferably a beard.
They idea came to me accidentally when I posted a picture of me on facebook with a goatee, I got nothing but complements. However, I shaved it with the idea to look younger, and keep my resemblance to the actor "Vin Diesel". Then i saw couple of pics of myself with a stubble, and I notice i looked better than clean shaved.
It was not till I read an article by the online guru name blackdragon were he was talking about a point system to increase getting laid. In that point system he gave points to dudes with facial hair. Here is the article:
http://blackdragonblog.wordpress.com/2011/08/15/how-to-get-laid-seduction-as-point-system/
I grew a beard and decided to go to a professional barber to make it stylish. When I got home my girlfriend went crazy, got needy and wanted to fuck me. So since she was happy and going crazy, I decided to keep it.
There are many reasons to get a beard specially if you do club game. First, it helps you peacock and stand out; But, more importantly a beard will increase your chances of getting laid, since it subcommunicates manliness and sex appeal.
Here are the top 10 reasons why women love facial hair (I currently have number 7 style in the list):
http://www.rauraur.com/top-10-reasons-why-do-women-like-facial-hair-in-men/
Here is Blackdragon take on Facial hair:
http://blackdragonblog.wordpress.com/2011/07/25/facial-hair/
And here is a scientific study were women found more attractive men with facial hair over clean shaved dudes:
http://www.natureworldnews.com/articles/1635/20130429/women-find-men-10-day-beard-attractive-masculine-study.htm
For those of you that are broke ass dudes, here is a video on how you can do it yourself: