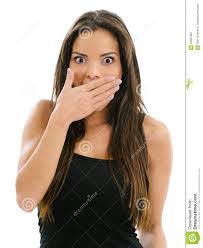 Currently  there are 3 super direct sexual methods that are popular in the seduction community: Mode One (by Allen Roger Curie), Stelar Method (by Stelar from Sleazy forum who is heavy influenced by Bad Boy and Mode One), apocalypse opener (hi! how is it going! lets get out of here) or something like that, from a former player from rsd Ciaran( according to him based on observing a natural that used to lay tons of women)
Based on this study:
The researcher took a good looking guy and an average good looking guy and told him to approach women and say:
1.- Will you come to my apartment to have a drink
2.- Would you go to bed with me
The results for number one from the average dude are as follows:
For the First request= 7/30 23%
For the second request= 0/30 0%
For the good looking guy:
For the first request= 17/30 57%
For the second request = 1/30 3%
Now lets take women which supports my theory that dudes will fuck anything that breaths (though they deny it and call everything hb 10), one of the reasons i am not big on online game:
Average girl:
For the first request= 24/30 80%
For the second request= 18/30 60%
Hot girl:
for the first request= 29/30 97%
for the second request= 25/30 83%
Here is Gunwitch take on super direct sexual, I agree on his take:
My take on super direct verbal game though… for the game, is fairly inflaming to a lot of people.

Sorry but basically it's for idiots and wimps.

People with poor language skills, and/or poor social skills gravitate to the Hail Mary, throw it out there and see if it works style, because they can't grasp deeper, far far far more effective verbal methods.

Or people who are super shy and introverted with no social skills, no self confidence, and no inner game will also gravitate to this style, because the idea of standing there and effectively speaking, while they subcommunicate and vibe with a chick, seems like an impossibility. The only viable reality they can see is that if they are brutally honest she will somehow, by the grace of god like that he is so honest and straight up, and appreciate him over other men (who are superior to him) because of his directness.

Isn't so, doesn't happen.

Super direct verbals is plain and simple faulty psychology (or lack of actually) when dealing with women. Anyone with any experience knows it. This stuff only sounds good to guys who are new and don't understand non direct verbal game and subcommunication.

A mix is the only sensible way to do things, suck her in verbally with curiosity, rapport and social frame, and non verbally SHOW dominance, masculinity and sexuality. That's effective game. That's what women respond to, and AFCs don't grasp as a beginner.

Gun
This is one of my favorites lay reports on this style of game, from a seducer friend of mine that goes by the alias of "Don Draper":
So, the past week I spent a fair amount of time in the PUA chat, talking about The Apocalypse Opener by Ciaran. Now, I do consider that my real game is "pretty good", but I've never skipped all the steps like the opener suggests. So, I sort of made up a pact with a few members that we'd all be doing it this week and see where it got us. 

Now, yesterday, wasn't a great day. I was in a off mood, and talking to the few guys I did, it got no better. Anyway, I decided to go out and have some fun. I took this gun along. I targeted a lounge (smart, rich, intelligent women) and a college bar (comparatively stupid, immature girls). 

So, I walked into the lounge, had the customary drink of scotch and started going about my business. Now, I'll remember these first 4 approaches for a long time.  

SET 1 (HB8 ) 

Me : Hey. 
Her : Hey? 
Me : How's it going? 
Her : I'm sorry. Do I know you? 
Me : No. I saw you, came over to talk. 
Her : Look, that's nice and all. But, I'm waiting for my friends. So, if you don't mind, please go. Shoo! 

I hate bitches with attitude, I had half a mind to put her ego through the ground, but I wired my jaw shut. And walked to the next set 

SET 2 (HB 9) 

Me : Hey 
Her : Yes? 
Me : How's it going? 
Her : (turned around and walked away) 

Genuine WTF moment. I seriously didn't know what was happening to me today. Anyway, sarge on.. 

SET 3 (HB 8.5) 

Me : Hey. 
Her : Hey! 
Me : How's it going? 
Her : Going good! What you upto? 
Me : What are you doing later? 
Her : Well, I am waiting for my BF to show up. He's a bit late. You alone? 
Me : Yes. I am. Well, nice talking to you, have fun. 

BF excuse? Real boyfriend? I'll never know. Three approaches and I was feeling like shit. I thought, one more try.. 

SET 4 (HB 9) 

Me: Hey. 
Her : Hello. 
Me : How's it going? 
Her : Nice. Just a little slow here today. 
Me : (small talk about how it's festival time and most students went home) 
Her : Mmm.. 
Me : So, what are you doing later? 
Her : I don't know. I don't think that far. 
Me : Do you wanna come home with me. 

She looked at me, for a good 15 seconds. I could hear Ciaran shouting.. 

Hold. 

HOLD……………….. 

HOLD IT MY SON…………………….. 

HOLD THE FUCKING LINE……………… 

Boom. Slap. 

Her : I thought you were an okay guy. You are a fucking pervert! Get away from me! 

I was out of my mind by that point, I think I had spiked fever. I stumbled my way into the washroom and locked myself if a stall. I knew that in my current state, I couldn't approach a naked woman with a "I WANT SEX" stamped across her forehead, if I saw one. Thankfully, for those of you who know about the NLP concept of anchoring, I had anchored my pre-soccer training mentality to a song. You know, that whole "new day, new goals to score" crap, it's true and it's very powerful. 

Anyway, this is the song.. 

So, I could feel that same mental state being refurbished in my head. I took off the earphones, walked out, splashed some water on my face. Said three more sets to the mirror reflection. (I am pretty sure the bouncer thought I was crazy ) 

So, I walked out of Thousand Oaks and went to the crazy bar. 

I spot a very smartly dressed woman sipping a martini (Jane Bond? Who knows?  ), I walk up to her and here's how that goes.. 

Me : Hello 
Her : Hello 
Me : How are you today? 
Her : Not bad. A little tired, but I'll manage. 
Me : I understand. What are you doing later? 
Her : I don't know. Maybe unwind for a bit here and then back to my place. 
Me : I see. Do you want to come home with me? 

She stared at me. I braced myself for another slap. She just finished her drink with a single swig and walked away. 

I thought, that it could've ended worse. Anyway, I ordered cheap whiskey that they had stocked in the place. Maybe a minute had passed when I fet a tap on my shoulder. Turn around and THERE SHE WAS.. 

Her: Well, I was getting my coat, let's go. 
Me : My drink? 
Her : You want to take the DRINK home or you want to take ME home? 
Me : Forget the drink. 

I walked out and she was walking near the car park. 

Me : I don't have a car. Or a bike. 
Her : Well, we'll just take my car, then. And we're going to my place. I have work in the morning. 
Me : Fine by me. 

It was downright awesome. I thanked the Pick Up Gods for taking care of the logistics this way, because I had no idea how to tell her "home" was an hour away. 

Went back to her place. Woman was a sexual deviant. I think we fucked for the better part of the night. After that, she fell asleep as instantly. Well, I got up and went to her kitchen, got myself a jug of water. I spotted her Driver's Licence on the table. I spit the water out. She was 12 years older than me! Goddamned! She look 5-6 years at most. 

Anyway, I thought, it'd be best to let myself out. Got dressed. Left a note on the table telling her I had a wonderful time, and signed off my first name. Enough to let her know it wasn't a nameless affair, enough for me to know I cannot be tracked. Shut the door behind me. I think the watchman of her building gave me a conspiratory smile. Bastard.  

I just woke up about an hour ago. I am going out for lunch. Have a dinner date tonight. Not going to sleep with her. I think my dick is cursing me right now. 

MORAL(s) OF THE STORY :

* NEVER GO INTO PICK-UP WITH THE WRONG MINDSET. I WAS FEELING DOWN, SO MY SETS BOMBED. SPECTACULARLY.

* THE APOCALYPSE OPENER ELIMINATES THE WHOLE CHASE. BUT, REMEMBER IT IS AN EXTREME OPENER. AND SUCCESS RATE IS LIMITED. MINE IS 20%. FOR THOSE OF US (INCLUDING ME) WHO LOVE THE THRILL OF THE CHASE. IT IS FOR TO BE USED SPARINGLY ,AT BEST.

* DON'T GIVE UP. THE OBJECTIVE WITH WHICH YOU CAME INTO THE BAR SHOULD BE COMPLETED. IF YOU FEEL DOWN, FIND A WAY TO GET YOU UP. I USED ANCHORING, YOU CAN USE WHAT WORKS FOR YOU.

* TAKE CARE OF THE LOGISTICS. THE PU GODS AREN'T AS KIND ON EVERYONE, AS THEY WERE ON ME. THIS TIME. 

Signing off, gentlemen (and any ladies, reading this. ) 

Auf Wiedersehen.
Here is a dude asking 1oo girls for sex:
Here is a woman asking for sex: