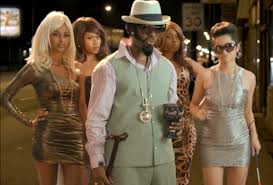 This post by a seducer name "zardoc" inspired me to write this post, he is complaining about gurus being full of shit:
They're all full of shit. They all make mistakes. They all get needy. They all get afc. They all have month long dry streaks. They all get blown out. They all get depressed. They all fall off their wagons whether it's drugs, alcohol, etc.
This is the formula I use successfully for not having dry streaks, this formula also helps in your seductions (abundance mentality). I can not remember the last time I had a dry streak and I am being super honest (probably in the last 15 years). So what is the secret? I use the same formula I used to use back in the days when I was in corporate america and that is "never quit or get fired without having another job/jobs lined up".
So how can we translate that to seduction? simple, you get a girl that is fuckable, hopefully not less than your own 6, in your own personal preference of hotness from 6-10. You make her what I call your "main girl/queen". If you are a decent seducer and you have fucked her at least 3 times really good, hopefully she will become invested (this is key for control). So now you go out and get other women, those other women will become what I call "girls on the side",  this new women will automatically be more attracted and invested  in you, since you come across no needy, since you have a main girl.
Now as soon as one of the girls on the side is better than the" main girl/queen" , you replace the "main girl/queen" with the girl on the side GRADUALLY, it has to be a slow process,  since the girl on the side needs to be proven on the new role. Once she is proven, you need to get rid of the "main girl/queen". The beauty is the former main girl will go crazy and act needy, and will let you sleep with her and be a side girl for her fear of loss, usually she will let you do this for about 3 moths to a year, depending on her level of attachment.
You can follow this pattern till you find what i call a "game changer" (girlfriend). This will be an unusual girl in her level of personality, hotness and sexual skills that is 1% of the population of woman). At this point is up to your own personal preference to go either poly or mono or whatever.
This will become extremely difficult to execute if you follow methods like "mystery method" were you pretend to be someone you are not. The reason is the girl will be like wtf, this is not the guy I originally liked, this is some other dude. That is why being blunt, who you are, your true personality in your seductions, it is always the best policy.